Full Circle V360 Tours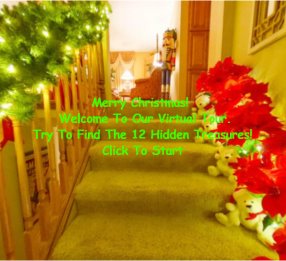 Our Mission: "To provide creative, innovative, high quality media solutions and help our clients succeed."
Welcome! We are exited to offer our clients a custom Virtual 360 Tour - providing the following:
* Visting - Your location (Even when not open!)
* Marketing - Your business or organization
* Selling - Real Estate walkthrough, Services (Salons, Health Clubs & Gyms)
* Rental Properties - Generate more interest
* Resorts, hotels, wedding venues, restaurants, shops, clubs, churches
* Drone shot integration +plus - custom video/audio production available
* Google Street View Updates (2 Billion Monthly users!)
* View on - Phone, Tablet, PC, VR Headset or even smart TV
ENOUGH CHATTER! Take a V360 Tour to one of our client's unique locations to see for yourself! Then, visit our contact page and email us. We can make this happen for your business!